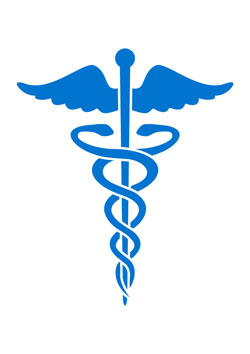 The reason people buy insurance is that it provides financial protection against major risks. Insurance can also provide money to take care of your family when you are injured or if you die. . If you aren't covered by insurance, and something unexpected happens such as a health problem or a car accident, you could be stuck with a budget-busting expense. Insurance protects you against that expense so that you can still achieve your financial plan and gives you peace of mind. But insurance doesn't cover all risks, so be sure you understand what you're covered for whenever you buy or otherwise obtain insurance. Below, we list some types of insurance you may want to consider:
Health Insurance
Even though you are young and healthy, you'll still want health insurance in case a health problem arises. Getting health insurance should be a high priority. There's a study that says the number one cause of bankruptcy is medical problems. Any time you purchase insurance, you want to make sure you know what's covered and what isn't.
When comparing policies, consider deductibles and what is or is not covered.
Under the current health care law, you can stay on your parent's health care plan until you are 26. If that is not an option, or if you want to do a cost comparison to save your parents and you money, check to see if your school offers a health plan.
Renter's Insurance
Renter's insurance helps cover the cost of possessions that are lost by theft, flood or fire. You'll want to know the details of what's covered in your renter's insurance policy. For example, does the policy pay out only what the lost items were worth, or what it would cost to replace them with a new item?
Auto Insurance
Auto Insurance helps protect you against liability in the event of an auto accident lawsuit. It can also help you repair or replace your car if you get into an accident. It also n Washington State, as in most states, you are required to have a certain level of liability insurance as long as you own a car. This ensures that you will be able to pay for losses to others in the event of an accident, including the cost of repairing or replacing a damaged car, paying for their medical expenses, and more.
Make sure you purchase auto insurance from a reputable agency. The Washington State Department of Insurance has helpful resources on auto insurance. To learn more, go to http://www.insurance.wa.gov/index.asp
Unemployment Insurance
Unemployment Insurance (UI) is available as temporary income for eligible workers in Washington State who have become unemployed through no fault of their own. As soon as you are laid off, it is imperative to file for UI benefits during the first week of unemployment. Otherwise, you may miss out on some benefits.
If you are seeking immediate assistance for Unemployment Insurance, the Washington State Employment Security provides information on key UI questions including: eligibility, how to apply, and extension of benefits. Visit www.esd.wa.gov/uibenefits/ or call 800-318-6022.
Disability Insurance
Disability insurance replaces a portion of your regular income when an illness or accident prevents you from working. Losing one's income for a period greater than 90 days or more can be devastating to a family or person's well being. One of the biggest mistakes you can make is to assume Social Security will reimburse lost income right away. There are strict definitions of disability, waiting periods, and you must be employed and accruing Social Security coverage for a certain amount of time before a Social Security benefit is paid. But you should also know that private disability insurance (unless employer provided) is expensive and there may be coverage limitations. In many cases, setting aside a significant emergency savings account may be a good alternative to consider.
Other Kinds of Insurance
As you get older, you many want to consider life insurance, so any family members you have can receive financial assistance should you die. Long term care insurance is another way to protect your future. The cost of a care facility can also quickly eat up your savings. However, long-term care insurance is becoming expensive, and it is essential to understand both the coverage limitations and whether you are dealing with a reputable, financially sound insurance company.
Insurance may not be fun to think about, but it will provide protection that most people simply cannot afford to provide on their own. If your house burns down, you are unlikely to be able to afford to rebuild it; this is why people buy home insurance. Insurance can also put your mind at ease because you will know that you and your family are protected against major life risks.